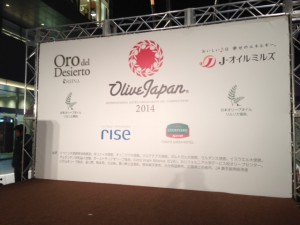 The nation largest Olive and Olive Oil Convention, Marche and International Extra Virgin Olive Oil Competition "OLIVE JAPAN 2014"  finished with great success !
Thank you for all the exhibitors, presenters, judges and those who visited the venue.
Hope to see you in the next year "OLIVE JAPAN 2015".
All the competition results would be appeared on this website on April 29th.